Course Plan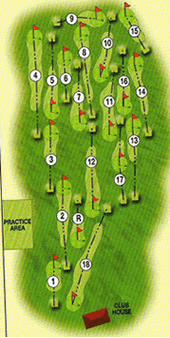 Point over hole then press mouse to view hole
Majuba - 18

5

509

17

5

500

17

5

422

10

Sponsor Information
to be place here.
In the form of a Jpeg

Par 5 to finish, will it be the birdie you need or the dropped shots you dread, this is a real risk reward hole, stronger players will be able to reach in 2 however there is out of bounds on the left and thick rough on the right.

Professionals Tip
A straight tee shot is required. Have a walk up to the ridges and see the line into the green as if you take the line straight to the hole there is some rough and out of bounds on the left that can come into play; a safe line is anything slightly right of the green.